What is TapSnap?
Becoming a TapSnap Franchisee
Embrace the enormous potential of TapSnap – a franchise where you can earn more money in one day than most people do in a week. For under $50,000, you can become an entrepreneur with this fun and exciting franchise opportunity.
TapSnap franchisees are active members of their communities who know what's happening around town and work to be a part of local events. They do their own self-promotion, and with help from head office, do their own local marketing. When customers contact them, they book their own events, and then bring The TapSnap Experience to happy customers. Once they have a few events under their belt, they may also hire part-time staff to help them at events as their business grows.
How TapSnap Works
In the beginning TapSnap was just that, the TapSnap photo booth, but since our humble beginnings, we have continuously added new features and complementary products to become an all-around event entertainment solution. In fact, we are always upgrading, enhancing, and improving our intuitive technology – with TapSnap you are not just buying equipment, but an ever evolving event entertainment platform.
TapSnap 42
Our flagship product, TS 42, is an interactive and fun social media photo booth that feels at home at any type of event. Completely customizable, it makes a great addition to birthday parties, golf tournaments, store openings, and company BBQs. Guests have their picture taken with our professional DSLR camera, they then play around with their photo on our 42-inch touch screen to add in digital props, pick fun green screen backgrounds, create animated GIFs, and add hand-written messages on to their pics, which they can then instantly share to Facebook, Instagram or Twitter, or by email or MMS text messages.
Interactive 42″ touch screen

Instant prints

Send pics instantly to social media and via email/text

Customize your photos with digital props, logos, and other branding

Write personal messages right on the screen

Add special effects with your green screen

Small footprint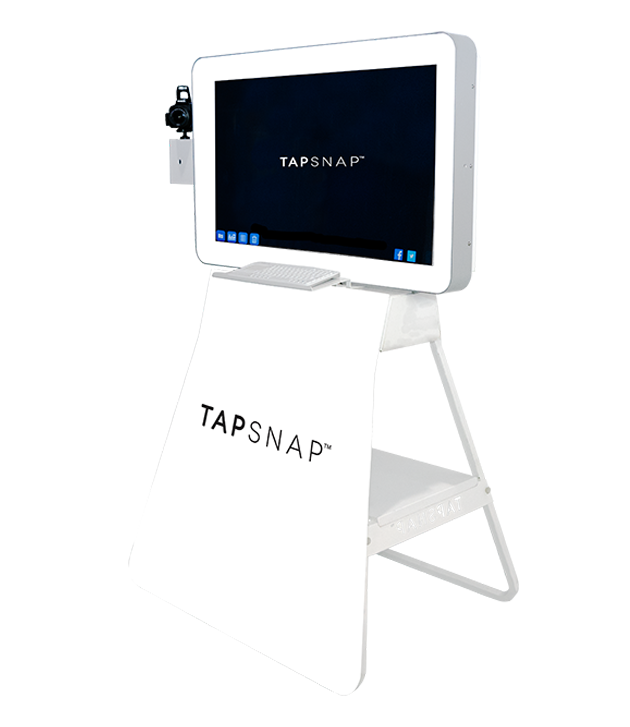 TapSnap Studio
The Studio still produces the same high quality images as its bigger brother, but is designed for events with limited budgets or space constraints. It can also be operated at events in self-service mode without an attendant.
Ultralight and portable photo booth

Instant prints

Share instantly to social media or by email/text

Takes green photos and GIFs

"Beauty-mode" is especially popular for weddings

Self-service mode for events with limited budgets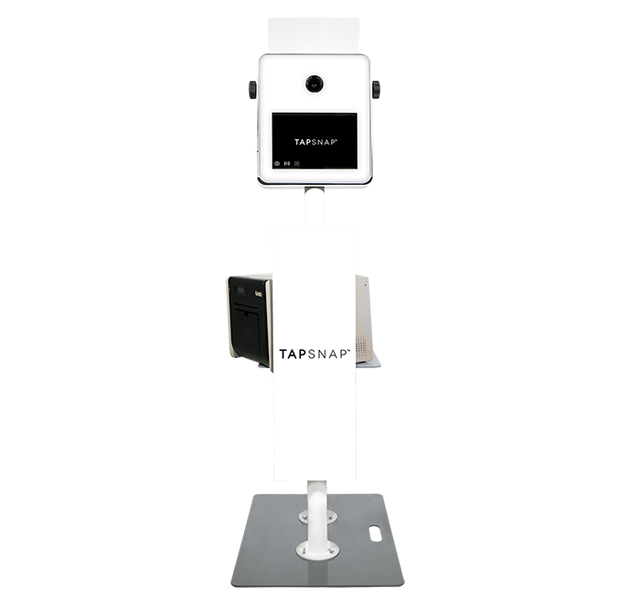 Social Photographer
Our Social Photographer camera uses our proprietary software to take pictures of event guests and capture those authentic candid moments that truly show what a great time everyone is having. All of our Social Photographer pictures instantly sync to TS 42 photo booth where guests can add in digital props, share them on social media, and print them. The photos also instantly synchronize with SnapCast and are sent to the Sharing Station.
Customized professional camera

Uses proprietary software to integrate with TapSnap platform

Captures candid moments

Event photos can be branded

Photos can be shared from the TapSnap photo booth or Sharing Station

Photos can be shared right from Social Photographer camera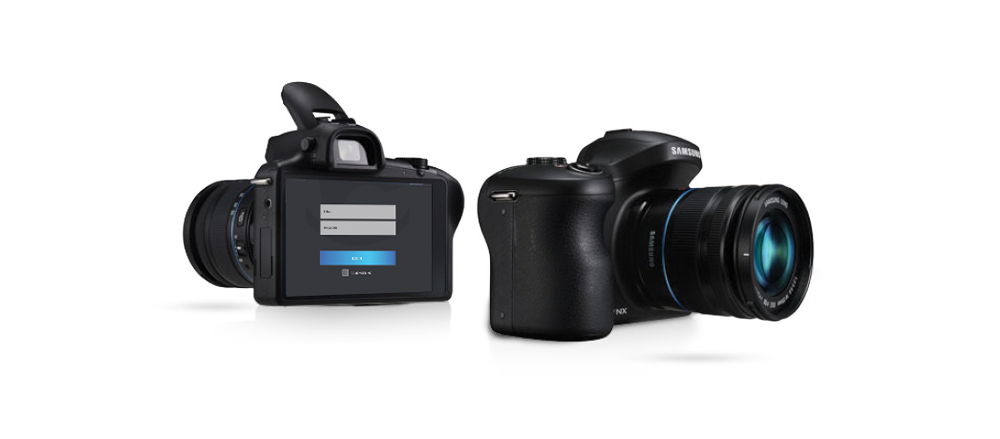 SnapCast
SnapCast integrates with TapSnap photo booths and our Social Photographer cameras to allow you to live broadcast event photos around any venue on TVs and projection screens and to the world via the web. A SnapCast slideshow is a great way to use event photos to create excitement at the event and can also allow those that couldn't attend to follow the action.
Unique event URL/gallery

Brand with logo or sponsor information

Can be displayed on TVs and projection screens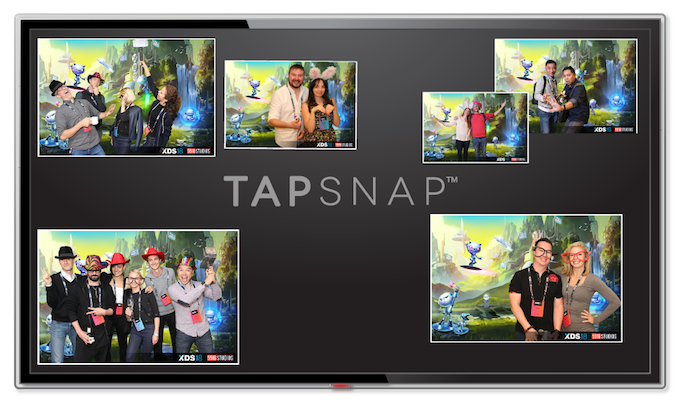 Sharing Station
Using our exclusive software, our Sharing Station is automatically populated with photos from TS 42 and TapSnap Studio photo booths, and Social Photographer. Designed to help keep long lines moving at larger events, it features a tablet with social media and email/text sharing. The Sharing Station amplifies the social media reach of an event by encouraging guests to share even more. They'll have a great time scrolling through photos to find their own, which they can share again and again at any point during an event.
Keeps long lines moving

Touch screen

Instantly share to social media or by email/text